CONTACT Altoona is a telephone helpline service providing listening services, reassurance calls, crisis intervention, and information and referral services to the community. Telephones are staffed 365 days a year by trained volunteers who are prepared to offer stability in times of confusion and to assist people of all ages to resolve their own problems and develop their inner resources. All services are free and confidential.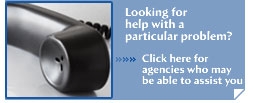 PA 2-1-1 now has an active, state-wide web site -- Jan 14th '13
Please visit it: www.pa211.org
Volunteer Training Classes Begin April 1st -- Jan 14th '13
Are you Interested in Making a Difference in the Lives of Others through Service on the CONTACT Altoona Helpline?

CONTACT Altoona will begin its FREE training classes to become a volunteer on the Helpline. Classes are focused on self-awareness,...
The Statistics Are In......22,854 Calls -- Aug 16th '12
From July 1, 2011 through June 30, 2012 CONTACT Altoona responded to 22,854 calls on the helpline. That's right, the caring and dedicatd volunteers were able to provide support and services to 22,854 individuals in need. This increase in call...